helps with your daily work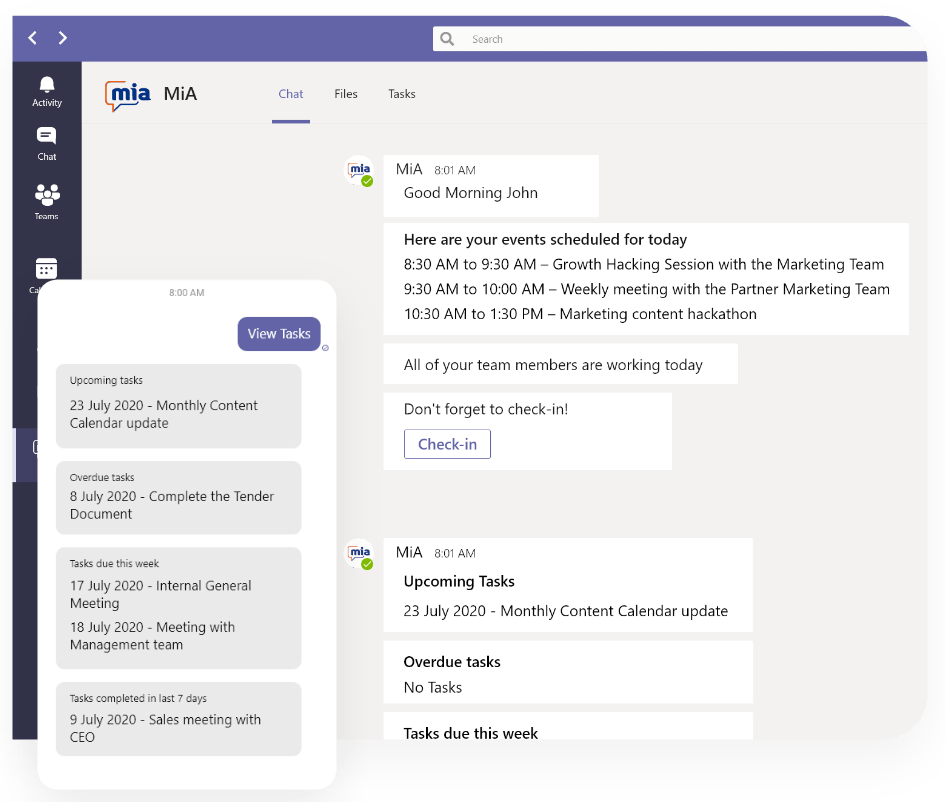 Kick-start your work week with MiA​

A summarised view of your attendance and productivity during the previous week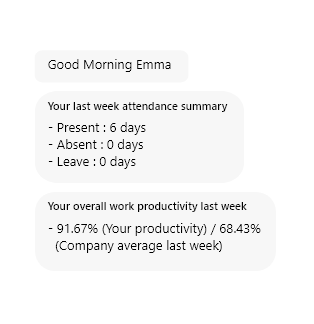 Which team members are on leave this week?


Know who's celebrating birthdays and anniversaries during the week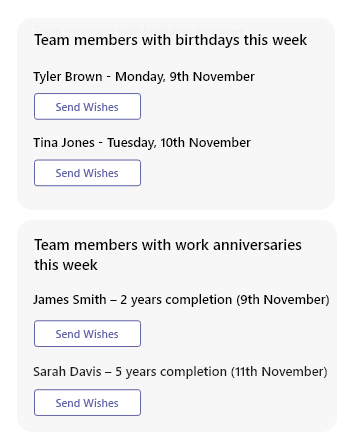 Brief analysis of your fitness activity during the previous week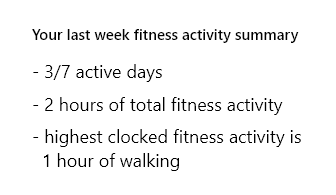 Kick start your day with meetings and work plan reminders

A summarised view of your meetings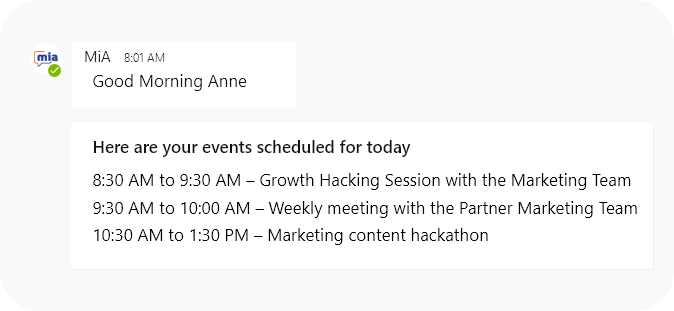 A summarised view of your tasks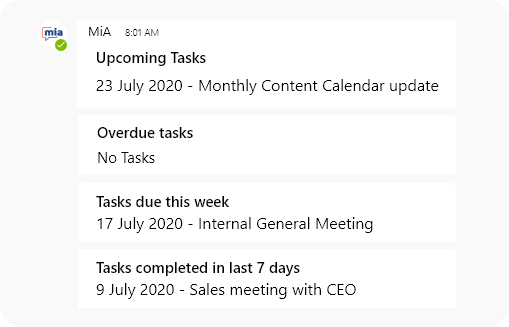 Helps you with check-in/ check out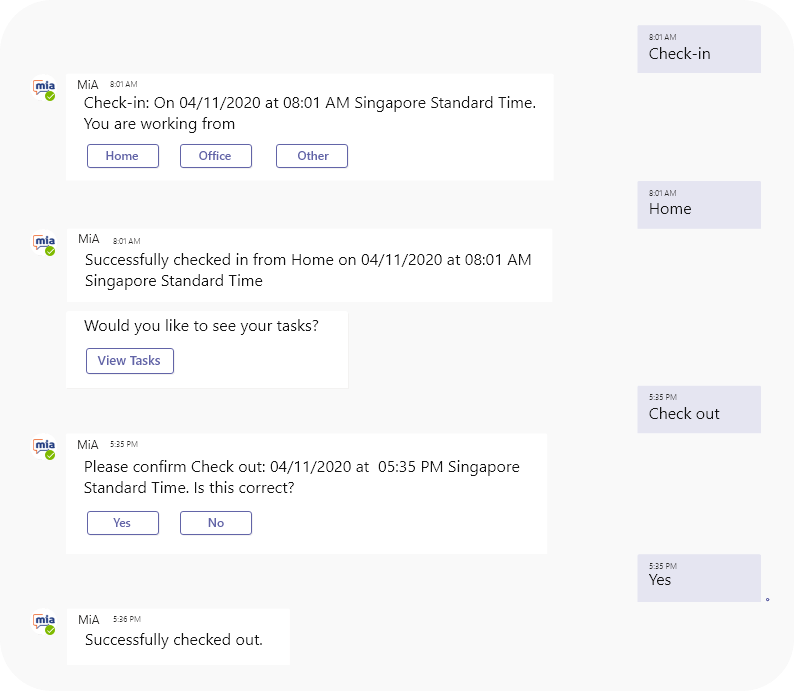 Reminisce your productivity and fitness activity on the previous workday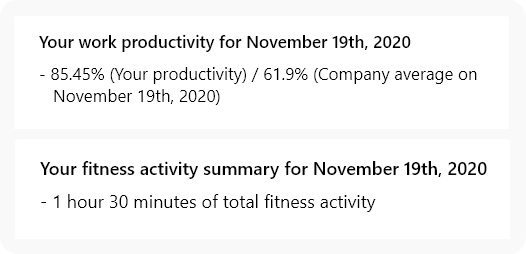 Assists with your routine HR requests ​

Team leaders can approve all HR related requests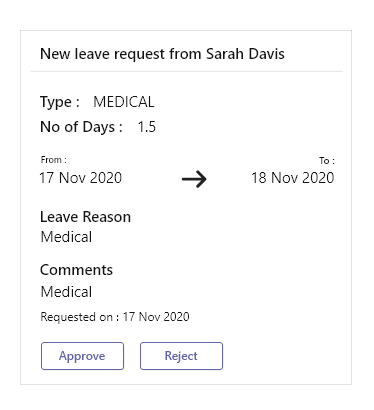 Updates your work activity and measures your productivity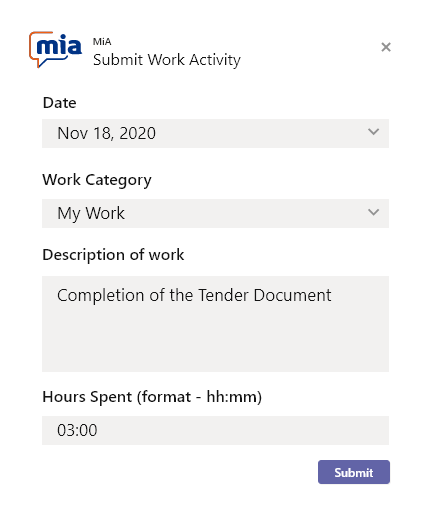 View individual analytics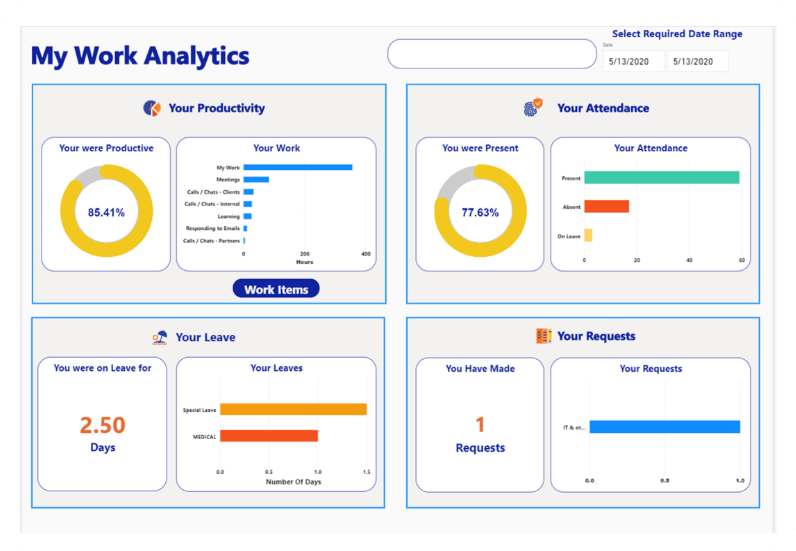 Reminds you to stay active and track your progress

Analyse fitness activity during the previous week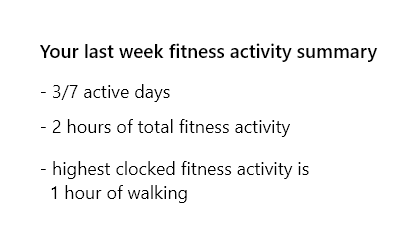 Record your regular fitness activities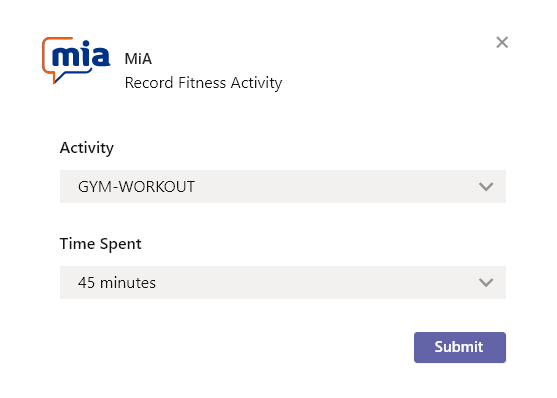 Integration with Office 365 Apps

Integration with Microsoft Planner​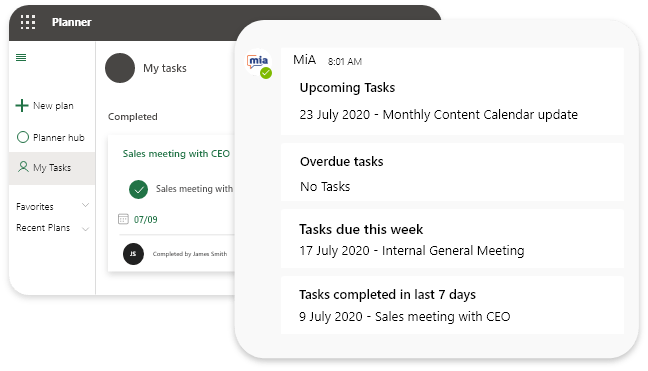 Integration with Microsoft Outlook​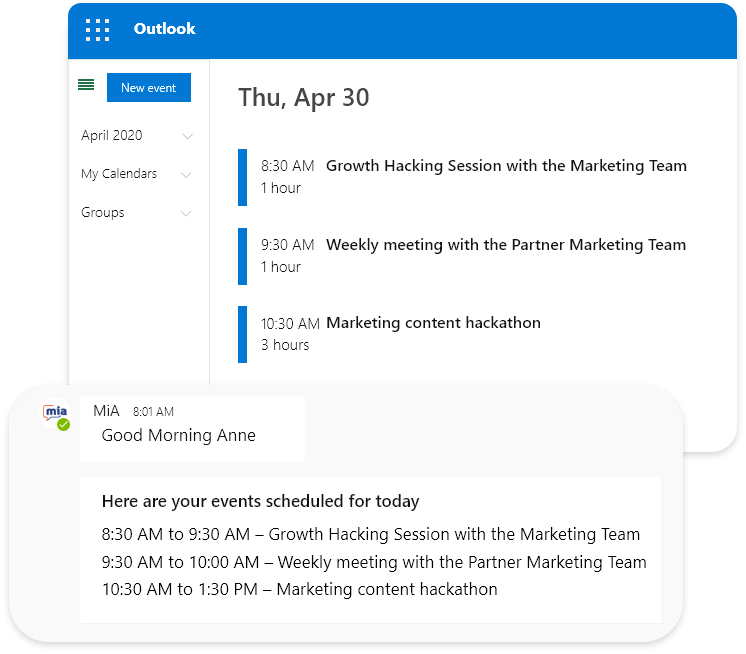 Integration to HR Systems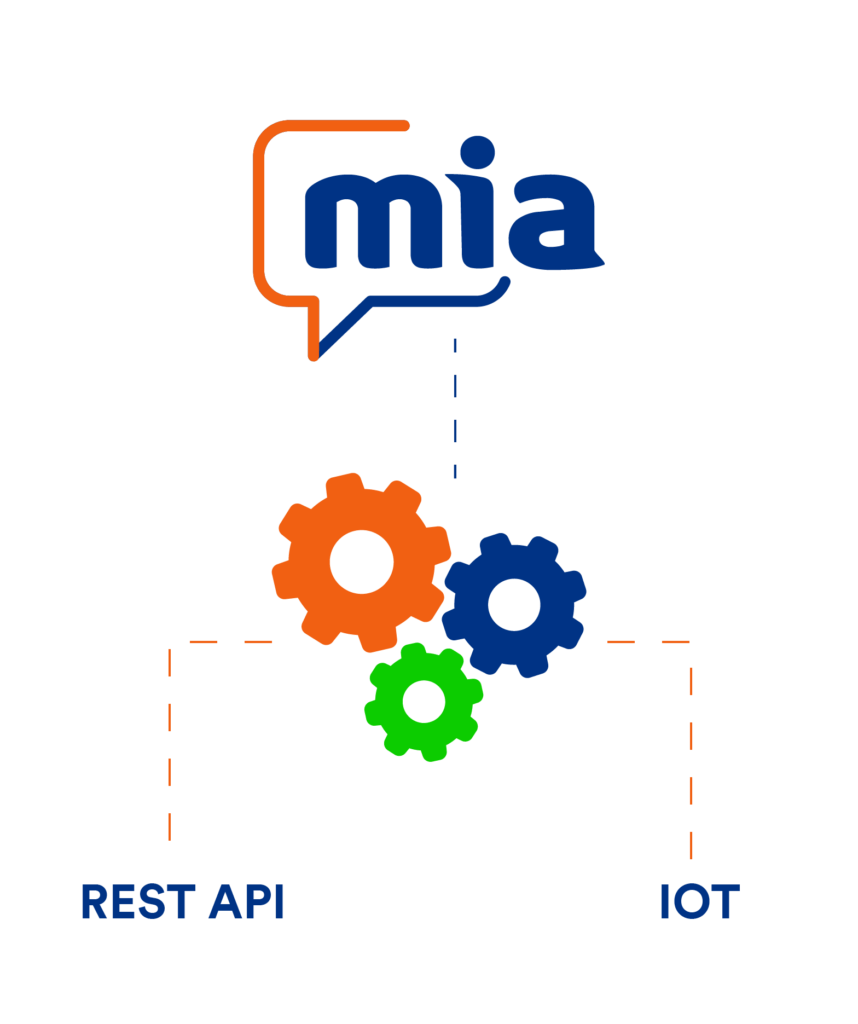 You can integrate MiA to your HR system via Mia API. You can fetch Check-In/Out data, leave data, HR service / help desk requests. The integrations to your HR system will be supported with custom integration solutions.
Get started with MiA today!